Author Jamie Magee brings us Young Adult Paranormal Fantasy with a touch of Romance in her Insight series. The first book in the series, Insight is free right now on Amazon, Smashwords and B&N to celebrate the release of her new book See.
Jamie's one of those smarty-smart pants that's gonna suck you in, get you hooked on the first so you're dying to download the sequels Embody and Image.
See begins a new series for her and fans of Insight will be sending copious emails to Jaime telling her to hurry up and finish writing the next book for them to devour.
Jamie Magee has always believed that each of us have a defining gift that sets us apart from the rest of the world, she has always envied those who have known from their first breath what their gift was. Not knowing hers, she began a career in the fast paced world of business. Raising a young family, and competing to rise higher in that field would drive some to the point of insanity, but she always found a moment of escape in a passing daydream. Her imagination would take her to places she'd never been, introduce her to people she's never known. Insight, her debuting novel, is a result of that powerful imagination. Today, she is grateful that not knowing what defined her, led her on a path of discovery that would always be a part of her.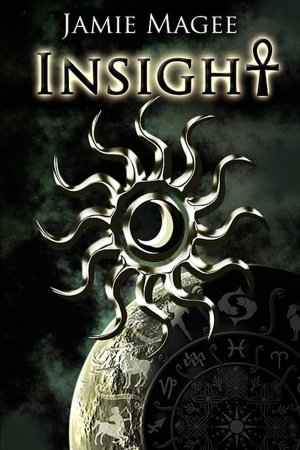 Before that fateful summer night, Willow had balanced the insight of emotion, and the vivid images. That night, the figure in her nightmare marked her wrist with a star, giving her father no choice but to tell Willow a family secret that would abruptly change life, as she knew it, forever. Before Willow had time to absorb the shock of her father's secret, her soul mate that had shared every stunning dream with her, found her, and darkness captured her closest friends. In order to save them, she must weave through broken myths and the undeniable power of the Zodiac. In the end, Willow discovers that at the moment of our birth we are all given a divine gift.
Download Insight for free this week. Click on the icons below to go straight to the retailers.
I'll be tweeting about Jamie's book from the new and fabulous @365FreeEbooks.
If you're an author with a free ebook promotion tweet me at @AmyDenim for blog opportunities and to get your book tweeted about.
If you're a reader - keep checking back for more authors offering free ebooks and follow me at @365FreeEbooks on twitter to see all the latest and greatest freebies!
Enjoy.